Ciao My Urban People…
I saldi sono oramai alle porte, le collezioni autunno inverno sono ahimè tutte esposte e dobbiamo prepararci a dare il definitivo addio alla tanto amata estate!
Ma non temete un aspetto positivo possiamo ancora trovarlo: sono infatti molti i negozi soprattutto online che propongono sconti davvero interessanti e quindi perché non approfittarne?
Alla fine alcuni abitini, scarpe, accessori, ed anche stampe li possiamo sfruttare anche nel periodo invernale.
Le scarpe le possiamo indossare con i calzini che fra l'altro è molto cool, gli abiti con le calze ma in quest'ultimo caso, la gamba nude in inverno fa figa quindi ragazze meglio morire congelate ma essere sempre fashion 😉
Inoltre già dall'anno scorso abbiamo iniziato ad utilizzare colori accesi e stampe floreali anche quando fa più freddo…vestirci mood Arlecchino ci farà passare meglio questo luuungo periodo!
Alcune proposte prese da vari siti.
Le tute immancabili allenate di noi donne, comode, belle e con qualche accorgimento adattabili a qualsiasi fisico.
Promosse a piene voti!
Dlin Dlon: Last Call SALES!
Hello My Urban People …
The sales are now at the door, the fall winter collections are alas exposed and we must prepare to give the final goodbye to the beloved summer!
But do not worry about a positive aspect we can still find it: there are in fact many online stores that offer really interesting discounts and so why not take advantage of it?
At the end some dresses, shoes, accessories, and even prints we can use them even in winter.
The shoes can be worn with socks that are very cool, the clothes with socks but in the latter case, the bare leg in winter makes pussy so girls better to die frozen but always be fashion;)
Also since last year we started to use bright colors and floral prints even when it's colder … dressing Arlecchino mood will make us spend better this long period!
Some proposals taken from various sites.
The inevitable training suits of us women, comfortable, beautiful and with some expedient adaptable to any body.
Promoted with full marks!
Altro must presente nelle collezioni autunno inverno: le immancabili pailletes e se già poteva sembrare troppo lo stile animalier figuriamoci indossare indumenti super scintillanti.
Ma d'altronde gli schemi sono cambiati e adeguarsi al mondo fashion è la nuova parola d'ordine, quindi fashioniste affrettatevi anche se Capodanno ancora è un lungo miraggio questo stile deve essere dei nostri 😉
Potremmo sfruttarlo per una serata in discoteca per brillare come una star ed essere al centro dell'attenzione; evitiamo però di non essere scambiate per le luci!!!
Uno stile non adatto alle più timide o a coloro che hanno uno stile piuttosto easy; va bene la moda ma evitiamo di andare contro alla propria personalità e modo di essere!
Il seguente che vi propongo è davvero scontato, solo 30.90 Asos Collection.
Vi lascio il link: VESTITO PAILLETTES
Another must present in the fall winter collections: the inevitable pailletes and if it already seemed too much the animalier style let alone wear super shiny garments.
But then the patterns have changed and adapt to the fashion world is the new buzzword, so fashionista hurry up even if New Year is still a long mirage this style must be ours;)
We could use it for a night at the disco to shine like a star and be the center of attention; let's avoid, however, not to be mistaken for the lights !!!
A style not suitable for the shy or those who have a rather easy style; fashion is fine but we avoid going against one's personality and way of being!
The following that I propose is really obvious, only 30.90 Asos Collection.
I leave you the link: DRESS PAILLETTES
Passiamo alle scarpe, i sandali oramai si indossano anche in autunno-inverno, lasciare il piede scoperto è sexy.
Tacco, ahimè per noi donne rigorosamente senza plateau!
Let's move on to shoes, sandals are now also worn in autumn-winter, leaving the bare foot is sexy.
Heel, alas for us women strictly without plateau!
Approfittatene hanno prezzi davvero super vantaggiosi dai 20 ai 30 euro e se non siete delle tipe temerarie che sfidano il freddo li potete conservare per la prossima primavera estate 😉
Take advantage of them have really super prices from 20 to 30 euros and if you are not of the daring types that defy the cold you can keep them for next spring summer;)
Inoltre per coloro che non indossano il tacco 15 no problem: dagli anni '70 abbiamo il ritorno del tacco basso/medio obbligatoriamente a punta!
Non è più da donna matura con uno stile retró quindi ragazze è ora di rovistare fra gli scaffali della nonna 😉
Also for those who do not wear the 15 heel no problem: from the 70s we have the return of the low / medium heel mandatory to tip!
She is no longer a mature woman with a retrograde style so girls are now dusted off their grandmother's shelves;)
Man mano che procedo nella lista aumento la comodità di noi donnine inserendo un bel mocassino.
Funzionali e adattabili a qualsiasi occasione, dall'ufficio come emblema assoluta di eleganza all'aperitivo con amiche.
As I proceed on the list increase the comfort of us little women by inserting a nice moccasin.
Functional and adaptable to any occasion, from the office as an absolute emblem of elegance to an aperitif with friends.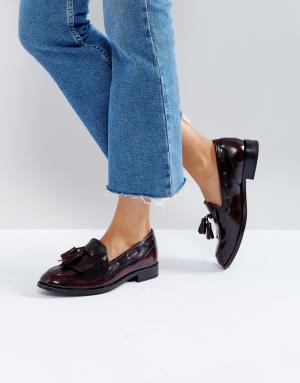 Il velluto altro must che riscopriamo in questa stagione, se avete quindi acquistato abbigliamento, scarpe, accessori in questo tessuto partite già avvantaggiate!
The other must-have velvet that we rediscover in this season, if you have therefore bought clothing, shoes, accessories in this fabric games already advantaged!
Vestito ASOS in velluto con Nappine, quest'ultime altro trend che ci accompagna già dall'anno scorso. So che magari possiate pensare alla tenda o ai lampadari della nonna ma è un altro trend da non lasciarsi sfuggire 😉
Inoltre occhio al prezzo, questo scontatissimo solo 25,99!!!
ASOS velvet dress with Nappine, this latest trend that has been with us since last year. I know that maybe you can think of grandma's curtain or chandeliers, but it's another trend not to be missed;)
Also eye on the price, this discounted only 25.99 !!!
Il leopardato, questa stampa inizialmente considerata "strong" e a tratti anche "antica" già dall'anno scorso ha iniziato a cambiare rotta spopolando fra tutte le fashion girls!
Dalla giovanissime alle donne più grandi è una stampa che continua la sua inarrestabile ascesa!
Sul sito Shein ho trovato un vestitino davvero carino ad un prezzo super.
The leopard print, this print initially considered "strong" and sometimes even "ancient" already from last year has begun to change course, spilling out of all the fashion girls!
From the very young to the older women it is a print that continues its unstoppable rise!
On the Shein website I found a really cute dress at a super price.
Vestito leopardato 13,00 euro!
Ragazze di occasioni come vedete c'è ne sono ancora tante, acquistare risparmiando ma rimanendo al passo con le ultime tendenze è come fare poca fatica ottenendo lo stesso risultato.
Quindi come on and shopping now 😉
Kiss Kiss
JeJe
Girls of occasions as you can see there are still many, buy sparing but keeping up with the latest trends is like making a little effort getting the same result.
So come on and shopping now;)
Kiss Kiss
JeJe